Note: This article will be updated shortly to account for changes in version 2.0.
Product Properties
Product Properties appear as fields for shop managers to fill in when creating or updating a product in WooCommerce product editor.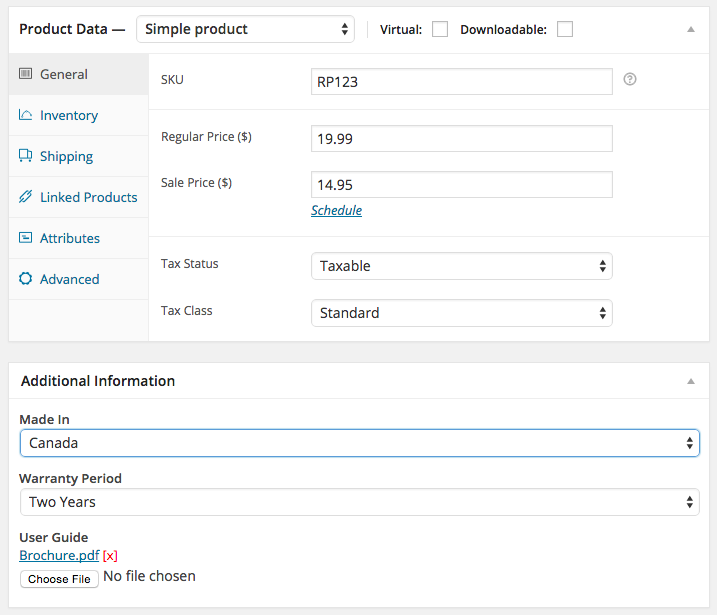 Order Fields
Order Fields appear as fields to be filled in by a shop manager on each order edit page.