You can add an opt-in checkbox to standard WordPress forms.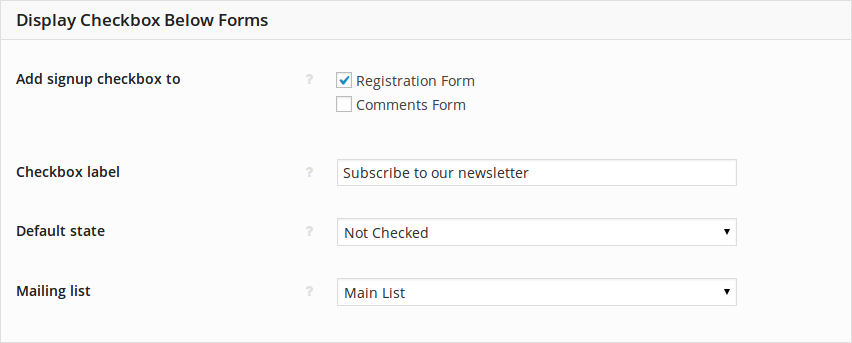 Add signup checkbox to - select WordPress forms where you would like mailing list opt-in checkbox to appear.
Checkbox label - label to display next to the checkbox.
Default state - default checkbox state.
Mailing list - select one of your MailChimp mailing lists to subscribe visitors to. To save additional fields, create merge tags FNAME, LNAME, ROLE and USERNAME under your list settings in MailChimp.